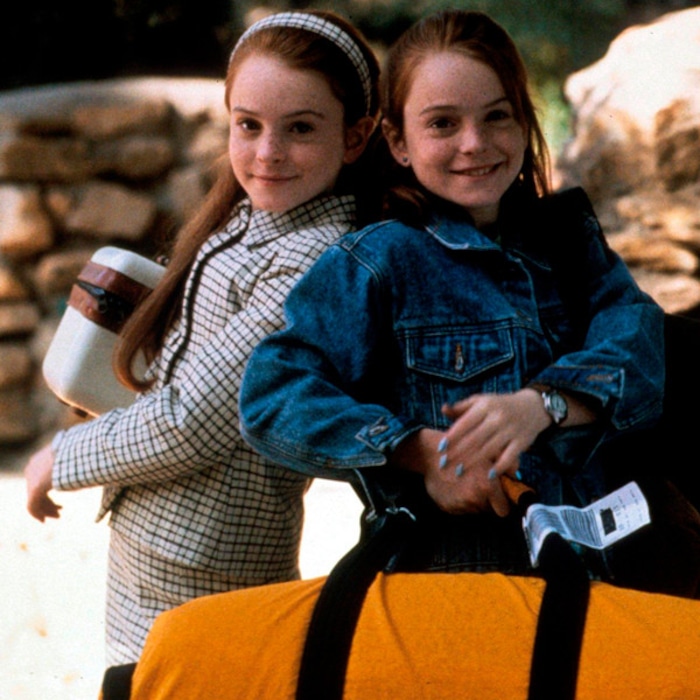 I wouldn't have thought I'd ever write these words but one of our favorite childhood classic movies has finally reunited to celebrate its 22nd anniversary. Released in July 1998, it's no wonder why the Parent Trap one so many nominations and awards. It's easily one of the best movies from the late 20th centuries that depicted such a fascinating story. At that time, the technology wasn't as advanced as it is now, so it was even more incredible for Linsey Lohan, who was eleven at the time, to play both twins (Annie James and Hallie Parker) in the film with her stunt double Erin Mackey.
For those who haven't had the fortune to know, the Parent Trap is a remake of the 1961 Disney Film. It plays the story of two twin sisters separated at birth after their parents had divorced. Then one day, they are reunited when they end up at the same camp during a very special summer.
The cast spent time sharing their favorite memories while filming scenes. Linsey Lohan even remembered the handshake Annie did with the butler, Martin (Simon Kunz). The cast who attended the virtual reunion included Linsey Lohan, Dennis Quaid, Elaine Hendrix, Simon Kuntz, Lisa Ann Walter, the director Nancy Meyers, producer Charles Shyer, and the host Katie Couric. Not only did they catch up on the things that have happened in their lives since the production of the film but what they did on set. During casting and after narrowing it down to five or six girls, Charles Shyer revealed both filmmakers "knew [Lohan] had the part" within minutes.
On Monday, the stars also got the opportunity to come together and commemorate the passing of Natasha Richardson, who played Elizabeth James, due to a skiing accident in 2009.
Besides giving watchers of this film fond memories from this virtual reunion, Katie Couric mentioned in the first few minutes of the video that they wanted "to raise awareness and funds for World Central Kitchen." Which is an organization that is mainly known for their help in feeding those in need all across the globe. You can learn more about WCK and donate here!
If you're in the mood for a nostalgic video to watch and love the Parent Trap as much as I do, go ahead and watch the reunion with the cast yourself!